GNOG
Comments
Log in with itch.io to leave a comment.
Any chance you're looking to let loose a sideloadable APK for the Quest?
Hello, I just buy the game but I don't see my steam key in my download page, and the page of the game says that it comes with a steam key.

Hi there! Just checked and the keys are properly set up in our backend so not sure what's going on. If you're still having trouble you can email contact AT ko-opmode.com and we'll set you up with a key.
So this is a screnshot of my download page, the button that says "get steam key" don't appear at all.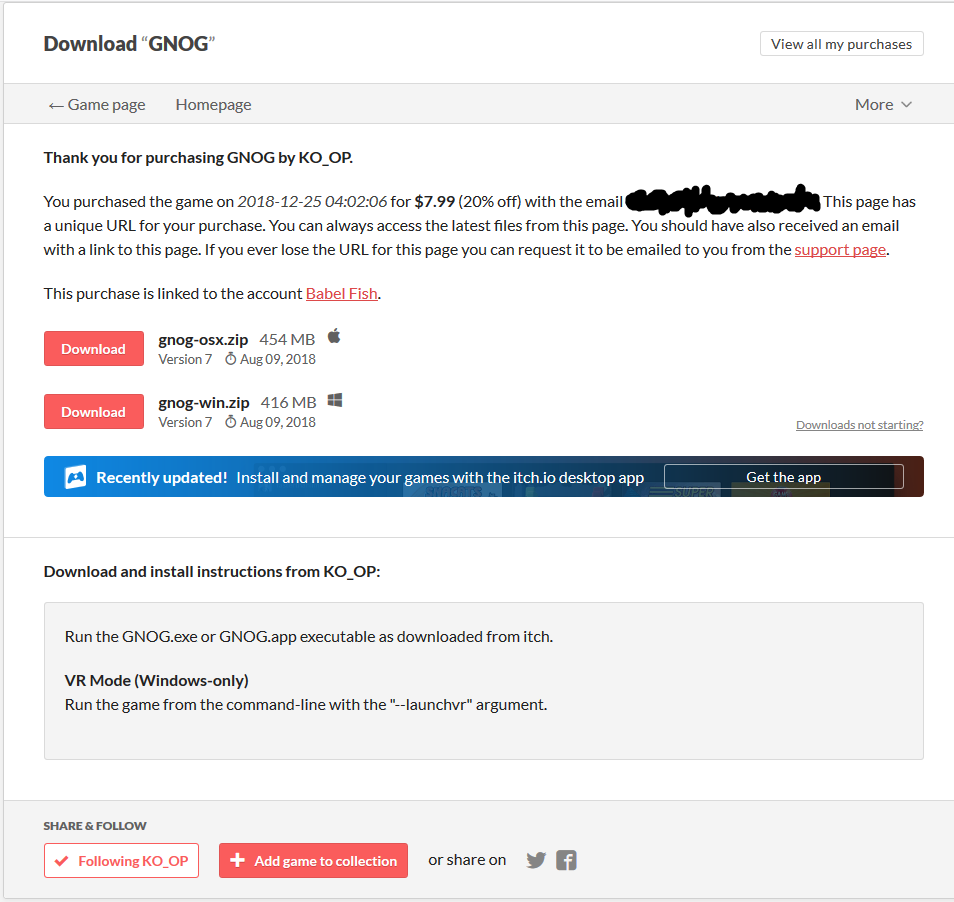 The music in this game is so nice, bouncy, and crisp! It's like listening to Dolby Digital Surrond-Sound in a Theater!

Are you guys planning a Linux version? Please please please? :3
I think we'd like to but we haven't had a machine to test on yet. We'll be looking into it after all the patching is done!
What an amazing little, trippy game. The music, visuals, and artwork are generally outstanding. If you're looking for something deep, this isn't it, but it's a lovely way to pass the time.